R&D section
Our plant's structures include a team of engineers responsible for product development. Guided by our philosophy of staying close to the customer, they participate in the whole product development process, from the first request for proposal until serial production starts.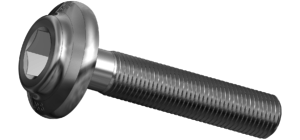 The first stage involves a feasibility study conducted by our engineers in consultation with the customer, the sales department, and the group of labs. As an interdisciplinary team, they agree on the required parameters and clarify doubts so as to obtain our customers' full satisfaction with our products.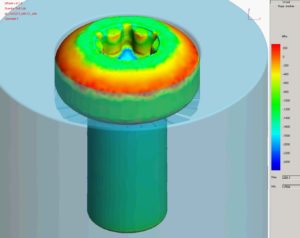 The second stage consists in designing the product through the definition of the individual upset forged parts. The product concept is verified using the QFORM forming simulation software. The simulation allows us to recognise weak elements of the process and adjust them before proceeding to manufacture the product.
The third stage consists in developing the tool set on the basis of the product technology defined earlier. This operation is performed using the Solid Edge software, and the tools are produced by our tool shop (which allows us to monitor the first prototype set completely).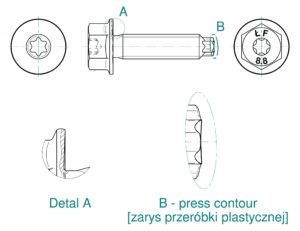 The fourth stage involves technological tests carried out by the R&D team, with the participation of dedicated operators.
The expertise of our R&D team and the possibility of producing our own tools enable us to prove quick and efficient assistance with regard to putting new products into operation.