Laboratories
We offer our Customers top-quality products. We have excellently equipped labs where we perform measurement tests of bolts in the M4–M24 range.
The tests carried out at our laboratories allow us to confirm process and product compliance as well as to carry out advanced research & development work.
Control and instrumentation equipment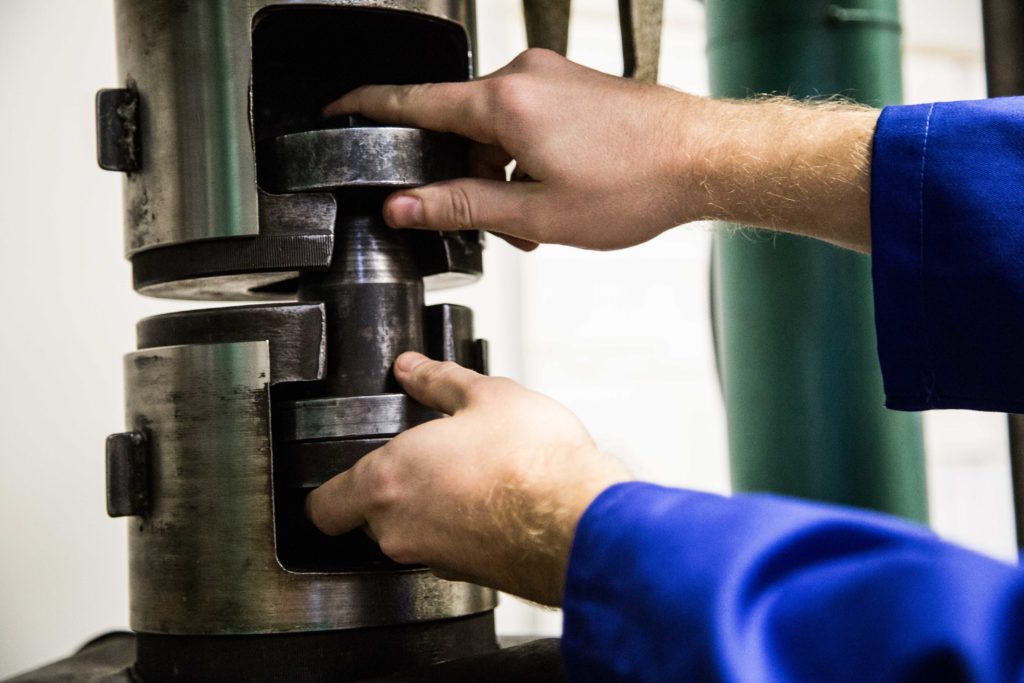 Our production quality control team carries out tests of the following basic properties resulting from the ISO 898 standard:
tensile strength (Rm),
hardness (HV, HRC),
yield stress test (Rp0.2),
stress under proof load,
elongation (A%),
reduction of area (Z%),
head soundness / wedge test,
impact strength (also at negative temperatures of up to -60°C),
surface integrity in accordance with ISO 6157,
assembly tests in accordance with ISO 15048,
hydrogen embrittlement analyses in accordance with ISO 15330,
upset forging test to determine material defects.
Metallographic Lab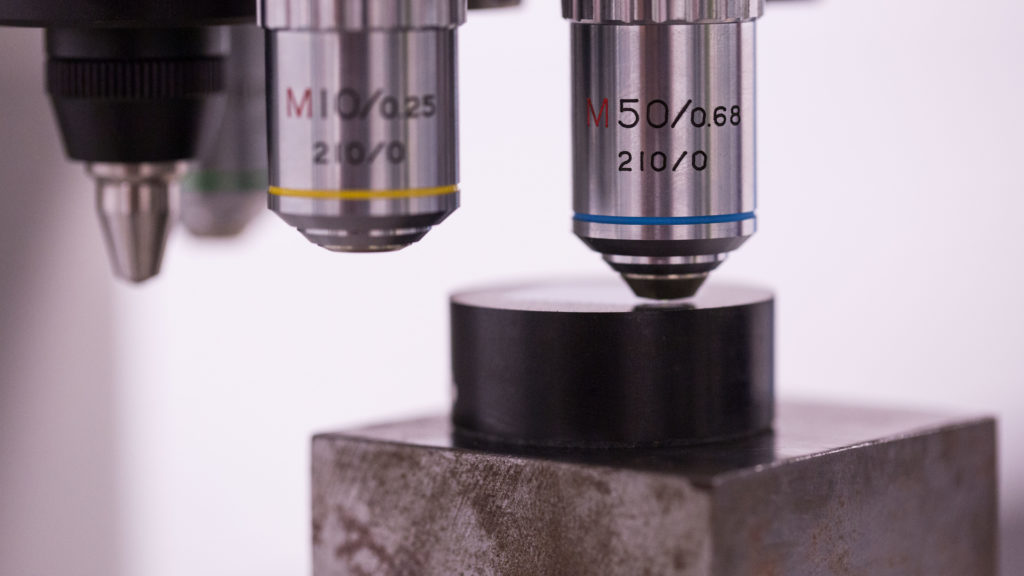 We are capable of performing complex analyses, such as:
microhardness measurements: core (HV10), surface (HV0.3),
microscopic evaluation of steel structures (microstructure analysis),
analysis of the fibre pattern, decarburization, material defects,
qualitative assessment of the diffusion layer,
microscopic layer thickness measurement in accordance with ISO 1463,
material hardenability tests.
Measurement Laboratory (Length & Angle)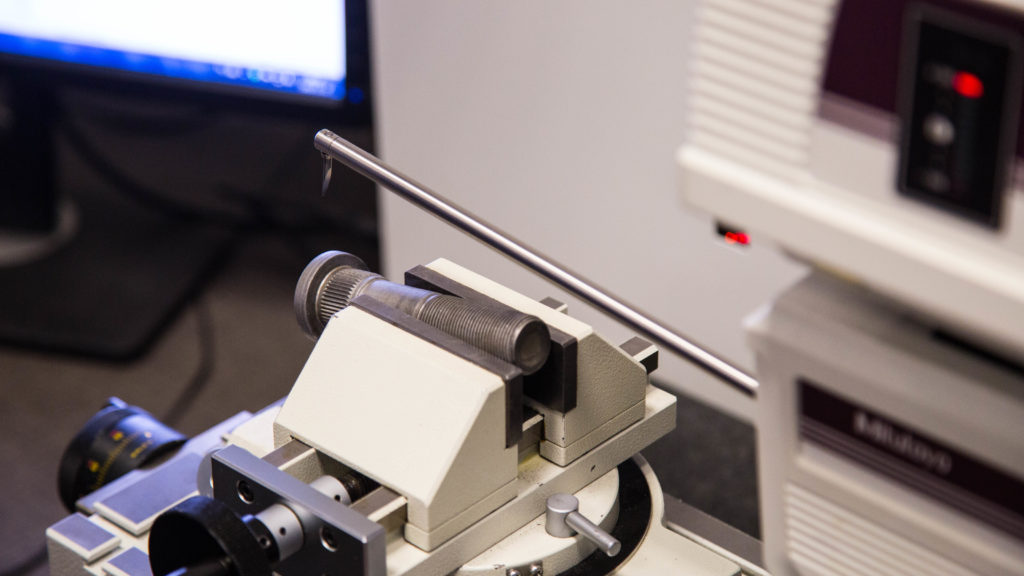 Here, equipment is in place making it possible to perform the following measurements and analyses:
geometrical measurements of products in accordance with drawings, standards or specifications,
measurement system analyses (MSA),
machine and process capability (SPC),
minimum breaking torque (MBmin),
friction coefficient,
determination of the optimum tightening torque for special parts.
Chemical Lab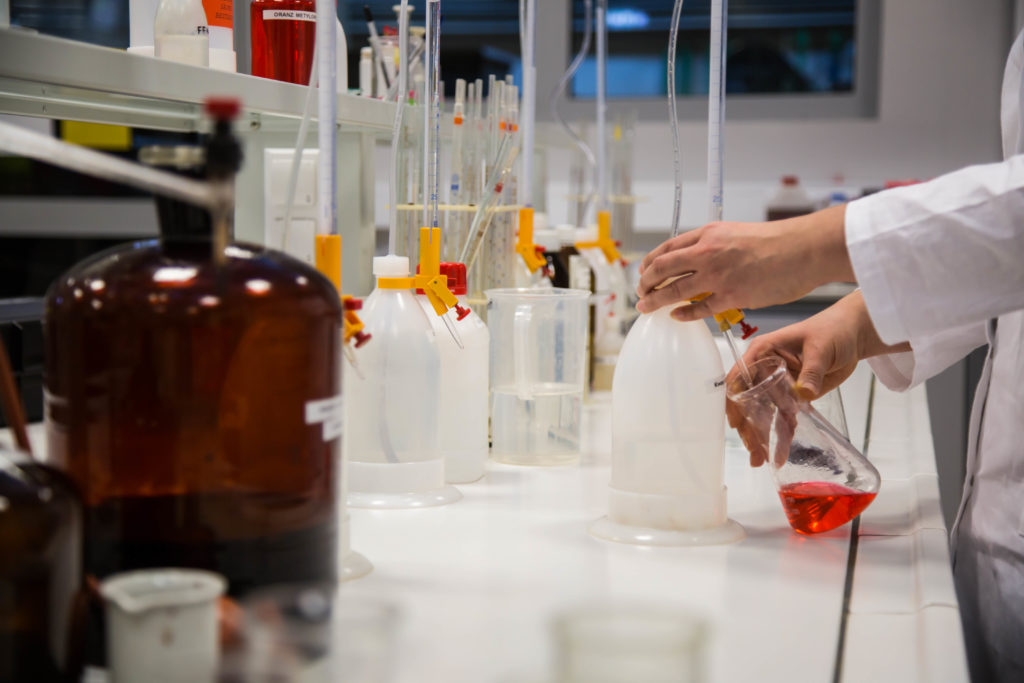 This lab carries out:
chemical composition analyses,
layer thickness measurements using magnetic, weight, and X-ray methods,
corrosion resistance tests in a salt spray chamber,
chemical and physicochemical analyses of various substances,
tests in an environmental chamber with cycles in accordance with specifications,
coating layer adhesion tests.
As we confirm the compliance of all processes carried out on a statistical sample of the finished products, we may assume that all the products authorised for placing on the market comply with the customers' requirements.